Kwekerij Sorrow and Joy
Sorrow and Joy is a bedding plants nursery with more than 25 years of experience in growing pelargonium, petunia and calibrachoa.
The production of petunia and calibrachoa has become more important in the recent years. We are specialised in making nice uniform plants of splendid quality.
Since 1995 we grow next to our bedding plants an exclusive assortment of disbuded chrysanthemums in autumn.
Our nursery is member of MPS-ABC. The foundation Mileu Project Sierteelt has developed standards to prove that a business works environmental friendly.
The companies who join the foundation can keep an eye on their environmental achievements and lower the environmental pressure .
Our company has an MPS-A certification.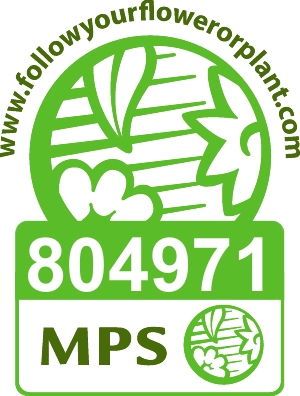 Bedding plants:
Petunia, Calibrachoa (=mini petunia),
Calibrachoa Triobells
, Petunia Triotunia,
Pelargonium Zonale, Pelargonium Peltatum Balkon, Pelargonium Peltatum Dubbelbloemig

Autumn cutflowers:
Assortment of disbudded chrysanthemums :
Kiev, Kiev Bicolour, Kiev Dark, Kiev Orange, Spider Cuivre, Spider Spivio, Elbrus Pink, Elbrus Dark, Rivalry en Fred Shoesmith

Actual supply:
You can find our supply on the website of FloraHolland: FloraXchange.
By clicking on the link below you are forwarded to our actual supply :
Company adress:
Kwekerij Sorrow and Joy
Madeweg 47
2681 PL
Monster
e
info@sorrowandjoy.nl
f +31 (0) 174 24 18 25
Contact persons:
Aad Honders
Willem Honders
Rob Vijverberg
m +31 (0) 6 54 70 34 54
m +31 (0) 6 24 21 92 89
m +31 (0) 6 41 37 88 48

Sales support:
Rick Zuydervliet and Anand Hanoeman from Growing succes provide us with sales support to export companies, wholesalers and garden centres.

If you have any questions you can reach Rick or Anand by dialing the folowing numbers :